CANS | Rawlings News
Drinks packaging
A huge aspect of our business is developing packaging for drinks brands. Beer, Cider, Spirits, RTD cocktails, health drinks, natural energy drinks, non-alcoholic beverages (NABS). You name it we've developed packaging for it.
Although glass has always been the favoured container for beers, and we believe will always be the number one packaging material, there has been a growing trend towards cans especially in the craft beer market.
'Huge growth' in lower alcohol brews and beer in cans
Beverage Daily.com recently detailed research from online craft beer distribution marketplace EeBriaTrade. Data collected from more than 600 beer and cider producers was used to understand the packaging direction of this market.
In a nutshell, with the rise of low alcohol beer, and the expansion of the craft beer market combined with influences from the States using larger cans (440ml – the most popular size in the craft beer market now in the UK) the rise in demand for cans has been rapid. In 2016, 16% of craft beer was packaged in cans, this has now leapt to 72% over the last 12 months. Click here to see the article.
Over the last couple of years, we have been frequently asked if we can develop packaging in cans for our clients as they have diversified their product offering, so behind the scenes we have cultivated this element of our product offering, and we're proud to say that this is an established area of Rawlings' service.
What you need to know
If you are looking at diversifying your offering to include cans or are developing a new product looking to exclusively use cans there are two ways to approach product development.
Historically whenever you have purchased a drink in a can it has been printed but this comes with a minimum order of 150,000 units. We do develop packaging at this level and are currently involved with several projects, but if this number is too great, or you're bringing to market a small batch – perhaps a collab beer – or one-off special release product we can develop packaging using labels. This brings the minimum order quantity right down to a single pallet.
Some of the most attractive and standout beers on the market use labelled cans, and using labelled cans gives breweries and other drinks producers the flexibility to produce more unique and experimental flavours which is a massive upside for consumers. Our client Crate Brewery has recently done a collaboration project with Vocation Brewery developing a passionfruit milkshake IPA and their packaging looks amazing.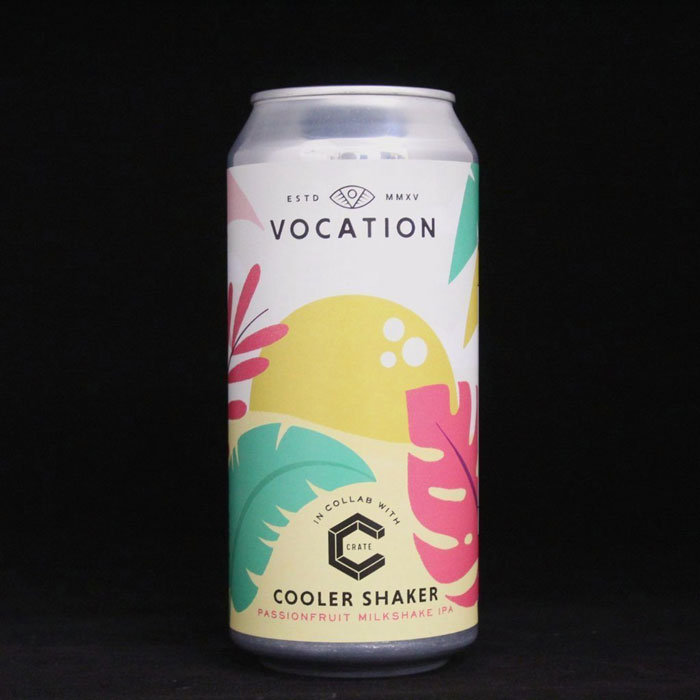 If you want to see more excellent examples of labelled craft beer in cans check out Magic Rock Brewing, Vocation Brewery, and Beavertown Brewery. There are so many others as the stats above illustrate.
Get in touch with us to see how we can develop your next canning project – labelled or printed, beer or soft drink. We have all the bases covered, cans, graphic design and labels. Just simply pick which elements you need.